Lot Polish Airlines Online Tracking
|
Lot Polish Airlines came into existence in the year 1929. In the subsequent years, it was associated with IATA. As a Company, it went ahead with cargo carriage business in the year 1938. In nineties of 20th century, it set up its first cargo terminal at Warsaw Chaplin Airport. In the coming years, it began the major cargo operations by air on domestic ground as well in the major European routes. It was only its excellence in operations that earned the Company ISO 9001 Certificate. As of now, it has fully established its e-service cargo sending and express cargo delivery with the association of PGP innowajce.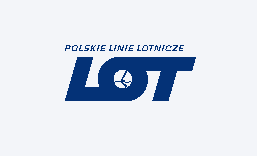 Lot Polish Airlines Services and Products
Air transport –  It operates in every route by air. The clients could check the routemap by logging on to http://www.lot.com/ee/en/air-transport-routemap-lot-cargo and know about the places of deliveries in detail.
Road Transport – As transportation by road from Warsaw to various places is a major activity in its business, LOT Polish covers almost every route by road and makes the deliveries at the doorsteps of the clients.
E-Cargo –  With the growth of internet, LOT Polish has begun cargo services through e-booking. The client gets an e-awb number that could help him or her in tracking the consignments. The client goes through a multilateral agreement by opting to book cargo through e-booking.
E-booking – With the introduction of e-cargo services, the client avails the complete online booking of cargoes online is possible. This gives the clients hassle-free handling of cargoes and deliveries at their destinations.
E-tracking –  With the introduction of e-booking of cargoes, e-tracking is also possible. The clients could track the status of their cargoes in transit as and when they want it.
Insurance of parcels – As the cargoes are precious, parcels are very important among the cargoes. The Company offers complete protection through the coverage of insurance and the parcels stay till those reach the doorsteps of the clients.
Special trainings –   LOT Polish offers complete training on the programmes of IATA. Such trainings are really helpful in understanding the context of importance of rules by IATA.
Lot Polish Customer Care –  The Company has descriptively given the address and other relevant details of its offices and agents around the world. You can note down the address and telephone numbers of Lot Polish customer care for communication.
Customer Care Number: +48-22-6068-088, +48-225-777-755
Email ID: cargoreception@lot.pl, lot_info@lot.pl
Lot Polish Airlines Tracking
You could e-track the status of your Lot Polish cargo by going to your registered account in its website. Or you can also use below tool to track and trace the Lot Polish cargo shipment status by  enter the Prefix and Waybill Number: