Central Freight Lines Inc Tracking Online
|
Consecutively for three years, Central Freight lines have got the recognition of being selected by TXTA as the driver to represent the industry in Texas. Lavoy Grider got the prestige of becoming the best driver with his five decades long career as a driver. With driving experience of almost five decades, he set a record of driving almost 3.6 million miles without any injury and accident. By setting this exemplary record, he earned the appreciation of his seniors and other members. The honor given to him proves him as a prolific professional in this field with outstanding merit.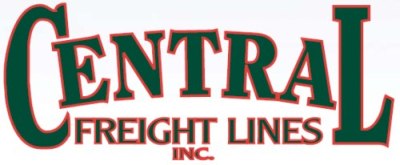 Central Freight Lines Inc Services
Automatic email notification –  You could log on to the official website and as a customer, set request for automatic email notification for new updates in service.  This would keep you in touch with the important news about new services and products.
Freight Density calculation –  Log on to this web-page to know the density of your freight that becomes helpful in calibrating in knowing exactly about the tariff.
Generic rate quote –   It could leave almost every service at the tip of your finger as it gives you the privilege of calculating rate online. With this online facility, you could do every inquiry about the rate easily.
Online service map-  Central Freight has on display the service map for other areas. For last nine decades, it has added numerous value added products to serve in these areas.
Online transit time help –  You could go to the Transit Time and know about the exact transit time required for the transportation of your freight. By this, you could plan the transit and get the consignments delivered at your doorsteps.
Central Freight Lines Customer Care Number –   You could either go to the Contact Us page of the official website  and fill up the online customer care form  and send it to the customer-care to get a prompt reply about the available services.
Call 1-800-782-5036 to know about the available services from the customer-care from this toll-free number. They could give all the relevant information about the services and possible deliveries.
Toll Free Number – 1-800-782-5036
Central Freight Lines Tracking –  Either you can go to the official website  and tracking facility is available on its left side. You could give your "PRO number", purchase order number, bill of lading number, or origin carrier PRO and track multiple consignments with the help of that. This would give you the exact arrival dates of your consignments at your place.
Or you can use below tool to check the status of Central Freight Lines Inc trucking location at one click.
If you are a registered member its website with all your important information, you could log on to your account to know about the exact status of your pending consignments in transit. The account keeps all the important information about every transaction that has taken place.