Uncle Parcels Pvt Ltd Tracking Online
|
Uncle Parcels came in to existence in the year 2011. With its head-quarter in Jalgaon in the state of Maharashtra of India, it has elaborate infrastructure and manpower for parcel and courier services. Moreover, it is the official partner of Maharashtra state Road Transport Corporation (MSRTC) and over the years, it has transformed itself as a complete solution provider for courier and logistics. Serving through air, road, and railway, it has the best team of professionals with proven expertise.  With more than two decades of service in this field, Uncle Parcel has emerged as a champion of quality services and it has many reputed clients from the industries.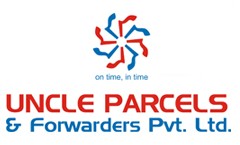 Uncle Parcels Services
Speed parcel service – Speed is the first thing that distinguishes Uncle Parcel from other service givers. It has developed business intelligence based network hierarchy with biggest service times for quick parcel deliveries.
Ease and flexibility in reaching people – It has centralized offices at all the important locations in Jalgaon and other places, where it accepts parcels without giving people the difficulty of travelling too much.
Assured delivery in 24 hours – It has built up massive infrastructure and network to make deliveries at destinations within minimum possible time not exceeding one day. It has all the preparation to serve the locations with parcels maximum within 48 hours time.
Serving through technology and courtesy – Right from its inception, Uncle Parcel has kept technology as its ideal partner and with this partner  it serves with best possible courtesy.
Completely computerized and online operations – All its operations are fully computerized and bookings take place through online operations.
Technology supported infrastructure and secure platforms – Its entire infrastructure has the support of technology and it has created secure platforms, where there is least possibility of missing of parcels or consignments.
Widest network of franchises – It has largest network of franchises and this network exists in every nook and corner of the nation. The clients could book their parcels through this network and the parcels reach the destinations easily. With this ever growing network, the number in its clientele keeps on growing.
Customer Care  Uncle Parcel has the strongest monitoring and team of customer-service professionals that take stock of the feedback and complaints from the customers.  The clients could book their complaints online. They could also take down the email address to write to the customer- care to get feedback about their complaints.
Phone Number – 257-2272-111/ 12/ 13
Email ID – info@uncleparcels.com
Uncle Parcels Tracking
The facility for tracking is available below and option for tracking is available on middle of the page. The clients could mention the 'docket number' in the given box and search for the exact status of the Uncle Parcels parcel in transit.