Fesco Shipping Line Container Tracking
|
Being one of the top companies in transportation in Russia, Fesco has stayed the best transport and Logistics Company for a long time. It gives top-end integrated logistics solutions for business. As it has the best of services for door-to-door logistical support, it keeps complete tab on the intermodal value chain, which is vital for every company. As it has spread its services to the farthest part of Russian far-east, the Company has completely centered on the voluminous trade between Russia and China. Its first and foremost area in service comes in transportation by containers. It has secured one of the top ten places in the service industry.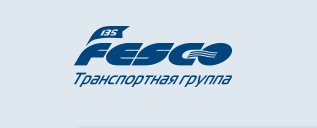 Fesco Services & Products
Transportation by Containers –   For every type of cargo, Fesco gives containerized services. The containers are fit enough to transport perishable, general and over-sized cargoes to different Asian nations.
Service at port and terminals – As Fesco has the state-of-the-art ports and terminals; it helps the clients with the best services for cargo handling.  To add to it, it has the most advanced equipments for container handling.  To top it all, it has the services from highly trained and experienced staff. All these facilities have made the Company truly world-class in every respect.
Transportation by Ro-Ro –  Fresco gives services by Ro-Ro which is a regular liner shipment service.  The services are available for general cargoes between the ports of Japan, China and Russia.
Shipping in bulk –   This Company provides the complete range in bulk shipping services.  For this it even has the best integrated solutions that could serve the overall interests of its clients in bulk shipping of cargoes.
Service by rail transportation –   Fesco is also famous as transporter by rail.  Operating more than 16000 units of rolling-stock, it operates with 13 units. For this universal as well as special carriages are available with this service provider.
Service for charter and ice-breaking service –  It has the best tramp fleet which could operate and transport any type of cargo. Moreover the ice-breaking service gives the transportation facility in areas covered by ice.
Service as ship agency –  Fesco operates the company FESCO INTEGRATED TRANSPORT LCC (FIT), which is one of the top-most shipping agencies in the world. It gives A-Z in services in ship agency that could serve the interests of the clients completely.
Fesco Shipping Line Container Tracking –   If you sent any container using Fesco shipping servicesn then you can request tracking of your container by mentioning container number or bill of lading number. This would help in the instant retrieval of the exact status of your cargoes in containers.