IRISL Container Tracking – Helpline Number
|
IRISL began its business with just two small ships in the Persian Gulf and by that time it had only four oceans going ships to transport goods and commodities to various parts of the world. Over the years, it has become one of the major shippers in the world. Covering most of the parts of the world through its network, it has the ability to exceed all types of expectations of the customers.  In a sense, it has become a worthy global partner of its customers, who could completely shoulder the need for logistics of various organizations.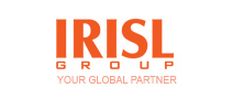 IRISL Group Services
Transportation by Containers –   It gives fast and dependable container liner service in every week.  This service is available to all the southern Iranian ports through four main gates. Presently, it employs more than 2, 40,000 TEU containers.
Transportation of bulk and general Cargo –  It does excellent marine transportation management in bulk cargoes.  For this, it has three departments to execute the services for bulk cargoes such as industrial bulk, chemical bulk, and food bulk and service for carriage of bulk cargoes is available in all the major ports.
Bunkering service –  It gives bunkering and demanded marine services for all types of vessels in Persian Gulf and ports of Southern Iran. For this it has established bunkering stations at all strategic points in the world. Through this, it gives worldwide transportation of crude oil and related oil products.
Caspian Sea services –  It has equally good services for transportation in Caspian sea. The shipping services given in this area are excellent and full-fledged in every aspect.
Agency Services –   It has associated with various parties in the world and given them agency to operate throughout the world.  The agencies could meet the specific needs of the clients in that particular region.
Ship Management –  This shipper is also having all types of efficient tools applicable for ship management.  It could give all types of customized solutions for ship management.
Cargo and passenger transportation –   It has efficient services for cargo and passenger transportation available for Persian Gulf Oman Sea and north Of Indian Ocean.  Besides this, it also offers forwarding and transships services.
IRISL Customer Care Number –  The Company maintains a full page for making contact with the customer-care.  You could log on to the Contact Us page and make contacts with its customer-care department for getting any customized solution.
Helpline Number
+98-21-23843156
+98-21-23843182
+98-21-238432360
IRISL Tracking-   You could call its logistics department by ringing +98-21-23843156 and making contacts with its customer-care. Alternatively you can also call to the above given number to track & trace the IRISL container shipment too.