ACPL Transport (Avinash) Tracking Solution
|
ACPL started its initiative in business in the year 1995. Its founder, Mr Baban Shelke, began this enterprise under the name Avinash Carrier pvt. Ltd and worked with sheer determination to make it one of the best networks in four states such as Gujarat, Karnataka, Maharashtra, and Goa. As today, ACPL operates with 60 branches in the entire nation. The plus point with its all branches is those have worked right from the beginning with the help of technology. Working with the help of advanced information technology, the personnel in the branches stay in touch with each other. The company has more than 500 hardcore, motivated, and trained personnel on its payroll, who work round-the-clock to make sure that the consignments and parcels reach their destinations at right time.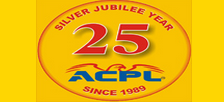 ACPL Services
Specialized pick-up and delivery services – For last two decades, it has continued to give specialized 'pick up' and 'delivery' services at the doorsteps of the customers. Whatever your need for courier service might be, the service boy from ACPL is just a call away from your residence. This saves the customers from searching the outlets of ACPL, while they could send their parcels and consignments to different corners in India simply by calling the customer care of ACPL.
Scientific Logistics Management – As a specialist in logistics services, ACPL gives only the best in logistics management. It has innovated a just in time (JIT) system and through this, it collects raw materials, WIP materials, and other components from vendors and send those to different destinations. It has at its disposal a number of warehouses for the safekeeping of goods and materials during transit. It has always gone by the four important things in its objectives- quality, cost-effectiveness, punctuality, and safety in the services.
Timely Deliveries – It has set the time limits for making deliveries at various locations. When the delivery takes place within 300 kilometers, it takes 24 hours of time.  For deliveries of consignments between 300 to 1000 kilometers, it takes 48 hours and for distance of more than 1000 kilometers, this giant in courier takes 72 hours of time. It has strictly maintained more than 95% accuracy in making on time deliveries at various places in different states.
ACPL Customer Care – It has an impressive fleet of more than 300 vehicles and with the help of such large collection of vehicles, it sends around 1200 consignments every day.  It takes stock of all the customers' grievances through improved customer care and sees to it that the interests of the customers do not get compromised slightly.
You could call 880-5797-979 for making any service related queries from the customer care and get a solution for your needs for logistics and courier.
ACPL Tracking System
Just follow the below track and trace tool, this facility is available left hand side below. You could track with the help of your AWB number or consignment number.