Poste Maroc Tracking Online
|
The latest Poste Maroc tracking is now available for customers to track and trace international shipment, domestic courier using its post office system. Founded in 1892, Poste Maroc is the company that has assumed the responsibilities of postal distribution in Morocco. Headquartered at Rabat, the company has served the nation for more than one century. As its services are full –fledged, literally the courier services range from A to Z in various categories. With a workforce consisting of almost 10,000 people, it has its service outlets at every nook and corner of the nation. Over the years, it has brought sophistication and speed to its delivery systems by introducing many changes. As a result of it, it has emerged as one of the best service providers in the world.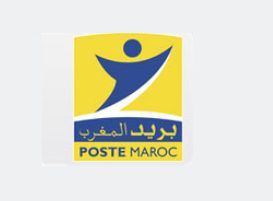 Tracking Poste Maroc
If you sent any parcel or goods using Poste Maroc then tracking will be easy.  The company will provide a unique tracking code during booking of parcel, this number is important in order to track and trace the status of your courier.
Just give a call to the below customer care number of Poste Marco and they will be able to help you out to find the current location of your parcel:
Helpline Number
+ (212) 0537 210 202
080-200 -6060
Poste Maroc Email ID – commexterne@poste.ma
Services by Poste Maroc
Sophisticated Warehouses – In order to improve its services and distribution without damaging the goods in transit, poste Maroc has set up sophisticated warehouses all over Morocco. Equipped with the latest in storage capacity and cold storage systems,
Same day delivery services –  With its emergency services, the company could make the consignment reach any part of the nation within a time gap of 24 hours. Such a service aims exclusively to give provide speedy services to its clients.
Next day delivery – The Company has exclusive next day delivery services that could deliver the consignment at the doorsteps of the clients after one day. This facilitates the work of people, who needs deliveries at their doorsteps after one day.
Excellent parcel services –  With its excellent service for delivering parcels, it could take the packages to any part of the world. With high speed services, it could deliver the parcels without giving them any damage.
Wide network – Poste maroc has the widest network to facilitate postal distribution all over Morocco and world. For this, it has stayed the official postal service giver of the state right from the beginning.
You could log on to its official web-page and track your consignment online.