Mahindra Logistics – Tracking Online & Contact Number
|
Mahindra Logistics given online tracking solution to its customers in order to find the current status of transport or courier. Find its toll free and helpline number. Being a strategic initiative, Mahindra Logistics was formed to increase focus on the true requirements of logistics of the customers. Meant for both internal and external customers, Mahindra caters to the intricate logistics needs of customers for internal and external customers.   The inbound and outbound logistics facilities for the customers are excellent individualized solutions for the customers, whose business thrives solely on the effective solutions for logistics. Other measures such as interplant movement, warehousing, linefeed, value-added logistics packages, and freight forwarding services could deliver complete solutions at the doorsteps of its clients.  With its present clientele strength of more than 200 corporate clients, the company serves everybody with trust and confidence.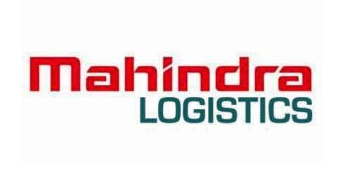 Tracking Mahindra Logistics
Please note that as of now customers will have to call to the Mahindra Logistics for tracking purpose in order to find the status of shipment. There are two options, either get in touch with its customer-care by filling up this web-form or simply call to the customer care number (mentioned below):
Mahindra Logistics Toll Free Number: 1800-258-6787
Customer Care Number: 022-2871-6800
Customer Care Email ID: mllconnect@mahindra.com
Few other similar logistics company across the globe like Yusen Logistics and Choice Logistics offering fast and reliable transportation services.
Services
Transportation –   It has engaged more than 25,000 vehicles to serve its customers to its best capacity. Best positioned to cater to the individual needs of its clients, it performs every other task in logistics with the help of excellent technology.  With its completely integrated systems, it serves through services like TMS system, automated reporting of KPIs, and other accessories to help in the systematic execution of transportation schedules.
Warehousing – Mahindra logistics has strategically located its warehouses to help the storage of consignments in transit. The multi-user, built-to-suit, and sophisticated warehouses could help in the storage of consignments without any chance of damage. As technology is integral part in the functioning of Mahindra logistics, its warehouses could serve the complete requirements of its clients.
People transport solutions –  In some of the major cities, it offers people transport solutions. It  gives the clients the facility to pick up and drop their employees with the help of its own transportation system.
Value added services –  With its excellent operational efficiency, MLL could improvise upon the new types of services that could serve the exact needs of  its clients.
Freight forwarding – It could offer the important freight forwarding services that could serve the individual needs of corporate and individual clients.