Turkish Airlines Cargo Tracking
|
Turkish cargo is a major part of Turkish Airlines given one stop tracking solution to track and trace the cargo freight. As it has expanded its network at more than 260 destinations in more than 100 nations, its number of clients has gone up considerably. The best thing about this company is it has 255 air-planes and 9 freighters. With this fleet, it ranks highly in Europe as a fledgling carrier in the world. Right from its inception, it has stayed a fast-developing company with rapid expansion. The years 2012 and 2013 saw cargoes taking quantum leaps as it reached 567.771 tons in the last part of year 2013.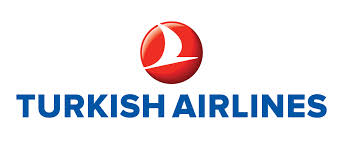 Turkish Airlines Services
Services for carrying general cargo –  Be it machine, aircraft spare-parts, textiles, or plastics, Turkish airline takes all these general items through its network under great protection and care. The items in the general cargo line constitute its general cargo line. The Company has the great expertise in handling their transportation without putting much emphasis on paper-work and procedures.
Service for special cargo – When you have need for sending any special cargo like live animals, valuables, perishable items, pharmaceutical and surgery items, dangerous goods or transportation of dead-bodies, Turkish airline gives fabulous packages to shift such cargoes from one corner to other corner of earth.
Domestic cargo – It has developed biggest network inside Turkey to transport domestic cargoes. For this it has grand fleet of vehicles and air-planes. You could go to Domestic Cargo on its official website  and see the places where Turkish airline cargo could take the consignments inside its nation.
Chartered services – it gives chartered services of flights and due to its top-quality services and conditions of planes, the number of clients has increased dramatically over the years. It has always kept the planes in top forms that help the clients with their hassle-free services.
Network of agencies- It has associated with highest number of agencies in all over the world. The agencies have helped tremendously in the expansion of its business.
Mail handling services – It could successfully handle documents, parcels, and letters of organizations which are confidential and need cautious handling. It delivers such mail with great care all the world.
Customer Care
Thge Turkish Airliens provided dedicated customer care in order to replies your query immediately-
+90-212-463-63-63
+90-212-444-0849
Turkish Airlines Tracking
For online tracking, you just follow one stop solution from Turkish Airlines Cargo tool that allow to track with the numbers of 'awb numbers'. As you click on 'continue', you would get instant status of your pending consignments.