Posta Romana Tracking Domestic & International
|
Enter your tracking number to track your Posta Romana courier on real time. Find the status of ems within Romania and International with customer care number. Today, the CN Posta Romana SA is a national and as well as international postal services. With its massive network and infrastructure, it could deliver at any place in its nation. With its value added services, it is active in the Romanian territory.  It performs all the collateral related services, such as external trade, supply, research, medical services, technological and information services, and last but not the least socio-cultural and education services. Familiar for its creation right from the middle ages, it has continued only to excel in every sphere of activity. As it has adopted the right policy and strategy to strengthen its network, its output has grown enviably right from its foundation in the year 1874.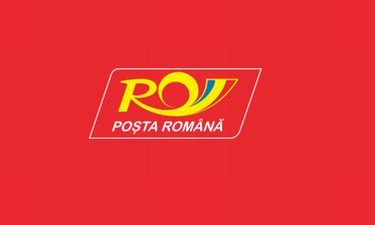 Posta Romana EMS Tracking
Currently there are 02 option provided by the company, if your parcel is send within the country then customers will have to use 'Within Romania'. And if the courier or ems is coming from China or any other country then 'Go Outside Romania' services will required.
Customers will have to enter the 'reference' number in order to track and trace Posta Romana parce.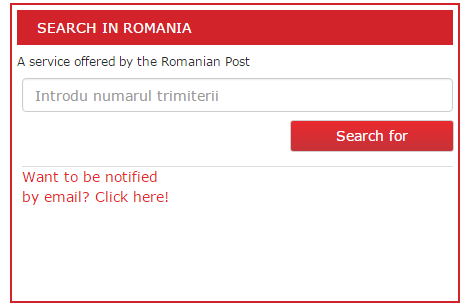 Go to this page and enter necessary details as show with the help of above picture.
Another option is by login to your account. You could log on to your account and know the status of your consignments pending for deliveries.
Call Customer Care –  You could call 021-9393 to contact customer-care and know the status of your consignments in transit. People from foreign nation could call 021-9393 111 and know the status of their consignments in transit.
Email ID – suportclienti@posta-romana.ro
Services 
Express services – In this, you could send letters and post-cards. This service is available inside and outside Romania.  This also gives the facility to the senders to send cash. The senders would also avail the facility to get the newspaper and magazines inside Romania and abroad.
Money transfer – Besides letters and emails the senders could dispatch money inside and outside Romania.  The senders could enjoy types of money remittance services.
Courier services – Posta Romana also offers every type of courier service that the senders could always enjoy sending their documents and letter through fast and general service.
Business solutions – As an organization, it has introduced host of business solutions, such as special delivery, integrated solutions, express services, and ecommerce solutions. All these services aim at delivering the best advantages to the business houses and help them in achieving only the best.
Bill payments –  Be it payment of any type of bill, Posta Romana could take care of it by accepting payment of bills on behalf of the organization. People need not go anywhere but deposit the payment at its counter.