CMA CGM Container Tracking
|
CMA CGM is the counted among the largest shipping company in France and also honored as the 3rd well known and the biggest in terms of shipping company in the world.
Started 36 years ago in Marseille, in 1978, it is now a global conglomerate with subsidiaries in a 150 countries and employs over 18,000 people all over the world. It has its headquarters in Marseille and showed a profit of US$15.9 billion in 2013.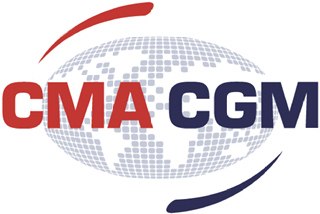 Services offered and infrastructure
Cargo handling and shipping:  They offer shipment services for all kinds of cargo ranging from dry bulk, refrigerated, oversized, dangerous, regulated and cargo that requires other specialized handling and storage.  With a fleet of 428 vessels, equipped with all conceivable technological utilities, operating across 170 routes all over the world and terminals positioned at major ports to cater to its needs and that of its subsidiaries, enable it to offer services at a level and scale of efficiency comparable with very few in the industry.
Recently they tied up with NileDutch shipping container company to explore African region. Its fleet boasts of the three largest cargo carriers in the world, in terms of capacity. Besides these, it employs other vessels with carriage capacity ranging from 133 to 16000 TEU. The group is therefore able to provide its customers frequent, timely and reliable services on all the major trade routes of the world.
Two of its subsidiaries are dedicated to the efficient functioning of their terminal business – Terminal Link and CMA Terminals. The complex and precise operations of loading and unloading containers to and from huge ships are handled them globally. They employ all modern technological handling, safety and storage measures to ensure proper handling of customer's goods.
Inland cargo shipping: Under the brands Intermodal and Greenmodal, CMA CGM offers its customers transcontinental and regional shipping seamlessly. It operates a network of barges, terminals and ports on inland waterways. They also provide their customers personalized end to end services like pick-up, transportation from docks to warehouses, storage, handles customs clearing, freight forwarding and packaging as well.
It has also invested heavily in other modes of transport which are through railways and roadways. Collectively, the subsidiaries which handle these inland transportation functions are branded as Greenmodal Transport. Here a single point of contact assists the management of the group to understand and meet the customers' requirements and depending on the need of the moment offer the customer options to change over from one mode of transport to a different one.
Logistics services: With an infrastructure and network as described above, it is no wonder that CMA CGM is capable of offering its customers end to end international logistics solutions to meet all their supply chain management requirements for both standard and non-standard merchandise.
Awards and accolades
A long track record of excellence has ensured many awards over the years. Recently, in 2013, they were awarded the "Best Carrier of the Abidjan Autonomous Port" award, CMA CGM India received three awards for exceptional performance by CONCOR, India, and CMA CGM India also received the "Shipping Line of the Year – North India – Africa Trade" award in 2013.
How to track the shipment of CMA CGM?
A robust user friendly online tracking system of CMA CGM allows its customer to track their consignment by using his container, bill of lading or booking number.
Just enter the bill of landing to track the shipping status and it will show the result on new window.