Mediterranean Shipping Company Tracking
|
Mediterranean shipping Company S.A is located at Geneva of Switzerland.  It's also known as just MSC. It is a private shipping company and it came in to existence in the year 1970. Though the decades, the company has gone through unusual growth from being a small company to an international shipping liner.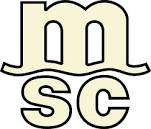 Over the years, its fleet of ships has gone up by leaps and bounds and now it occupies the 2nd position in the ranking of top shipping companies in the world. The reason of such impressive growth can be attributed to internal sophistication and transformation to successive stages of growth. It has not grown due to acquisition or merger.
Highlights of its Container services
Visit this URL and on the left of it, 'container specifications' are available. You can find the one that can exactly fit the size of your cargo.
You can click under it on the 'contract of carriage' and you can view the details about the procedure for hiring the right kind of container.
The page gives details about MSC's bill of lading and MSC sea Bill.
How can you book your Cargo?
You can click on the 'contact info' and get to know the address to contact the right person, who can let you know the procedure of booking your cargo. The usual schedule of its shipping and container services is also available in the link for 'schedule' and you can know the details by clicking on it. Know the schedule that might suit you by inputting the 'port of lad' and 'port of discharge' along with dates and other details.
Tracking of Mediterranean Shipping  is easy

You just need to access this page and click on 'tracking'. Search for your cargo by entering the the number of Bill of lading or container number. You will get your updated status.