GateWay Rail Freight Container Tracking Online
|
Find the GateWay Rail Freight container tracking using with the help of reference number. Whether its export or import or road, you can check the status of shipment online. Gateway rail gives extremely good services in intermodal logistics and container service.  With its rail-linked container depots in Gurugaon, Faridabad, and Ludhiana, and Sanand, it also has a domestic terminal in Mumbai. As the Company has the vast fleet of 23 trains and more than 265 road trailers at its terminals, it gives regular container train services from these ICDS to the Nhava Sheva Mundra and Pipavav ports. Making transportation through EXIM and domestic containers, almost all major shipping lines make operations from there. With such developed infrastructure, Gateway has literally brought a revolution to the world of container business.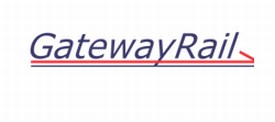 GatewayRail Container Tracking
The company provided an online option to track and trace the Gateway Rail container using reference number.  Just enter the container tracking number and click on 'Go' button to know the status of the shipment.
Services
EXIM Rail – It gives frequent and uninterrupted rail service to north India and Nhava Sheva, Mundra, and Pipavav ports. Serving regularly through regular exporters and importers, it makes the service available in states like Punjab, Haryana, Himachal Pradesh, and other regions of our national capital. With air-conditioned warehousing and transit facilities, it also provides valuable help in customs clearing. To add to it, it also gives door pick-up and door delivery services.
Domestic rail service  – Matching with the specific and unique requirements of its clients, it also gives important customized solutions in logistics and transportation. The domestic services under this include factory pick up of containers, transportation by rail, safe-keeping, and delivery at the door-steps of customers.
Best warehousing –  All its warehouses are extremely modern and owned by it. With its world-class infrastructure and facilities for seamless solutions, the extensive capabilities provided by it offer seamless solutions. It makes the capabilities safe, efficient, and C-TPAT compliant.
Transportation services –  With a dedicated own fleet of 265 trailers, it could handle up to 20-40 feet containers. Armed with reefer cargo handling facility and 24 hours live GPS tracking capacity, everything passes under its strict quality control tests.
Reefer services – With its unrivalled and power-packed reefer services, the customized solutions for such services are only the best in the world.  Besides this, it also gives services for reefer repair and maintenance.