Combi Line Shipment Tracking Online
|
Customers can use the Combi Line tracking to find the status of shipment across the glone at one click. Customer support number, email ID given to check container status. As a formidable supplier of air, sea, and land transportation services, Combi line is one of the renowned providers of best services that could literally carry everything from one to other corner of the world. With the existing network in Italy and foreign nations, it has come to play a leading role in the industry. Helped by most trained professional service representatives and partners across the world, it has literally become the most trusted partner of its clients.  With its offices in Milan, Genoa, and Modena, the company has also set up offices in Switzerland. It helps sending freight from these offices with the help of efficient service staff.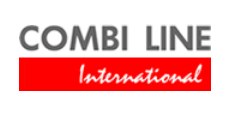 Combi Line Shipment Tracking
The company provided online tracking option to check the status of Combi Line International shipment status. There are currently 03 ways that can help you to find the shipment status:
1) By Login – You must have an account in order to track and trace the Combi line container. Simply go to http://novaportal.novasystems.it/beoneweb3/login.php and login with your User ID and Password, enter container number and check it live.
2) Customer Care Number – 03973730967
3) Email Support:  Simply drop an email to below ID along with your consignment ID and they will update you via email.
Email ID – info@combiline.it
Premium Services
LCL Export/Import-  With weekly frequency services to world's most of the destinations, it has the all-inclusive service packages that includes picking up consignments from various parts of the world. The company also offers expert services in handling customs formalities and warehousing services for any type of cargo. So far as import services go, the company gets consolidated containers almost every day from different parts of the world and different destinations in Italy.
FCL-  The full container  service is available for shipments from any part and port in Italy and the those could also get delivered in any port of the world. It offers most competitive rates for both export and import movements. The completely integrated service with assured door-to-door deliveries is also available with the logistics provider.
AIR logistics-  As a  company, it also makes air deliveries across different parts in the world. All its employees are efficient and skillful in handling tough assignments in this field. The export and import services are available to all the customers, who want hassle-free air deliveries.