Dugan Trucking Line Tracking Solution
|
Dugan Trucking Line LLC  services began in the year 1960 with one man and one truck. The man-John E. Canvas took the truck around to few towns of Kansas.  As the deregulation began, his truck line became a mid-west carrier and serving distant places in North and South in America like Chicago and Dallas. Over the years, the Company has grown in to a major regional carrier with major activities in providing superior customized solutions to people needing transportation. As it began in the sixties with its distinguished less-than-truckload services, the company has maintained the same standard of services over the decades.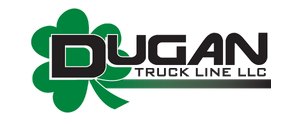 Dugan Trucking Services Highlights
Partnership with technology – It has introduced every online service that could give highest quality to the customers.  It has introduced services like e-billing, electronic exchange of data (EDI), facility for online tracking, online rating, and messaging through email, fax, and scanning.
Fast and superior services –  It has one-day delivery system at places like Dallas, while deliveries at places could take up to 2-3 days to places like Chicago, Omaha, Austin, and Houston.
Excellent customer service – as it has gone fully online, customer services offered by the Company are equally superior with features.
Superior claim management – For loss and damage, the company has always provided excellent 'claim management, which has restored the claim from the clients immediately.  For this, it has become a trust-worthy partner of its clients.
Wider areas for service – Kansas, Missouri, Illinois, Texas, and Oklahoma, and Nebraska are some of the areas, it serves to a wide circle of clients.
Less-than-truckload services -Right from the beginning, it has stayed famous for its less-than-truckload services. The services have reasonable pricing and due to prompt services, the consignments reach the destinations at exact time.
Customer Care Number  For getting  instant customer-service, the clients could call 800-495-0014 and the customer-care would revert back with feedback about the status of consignments in transit. By taking the benefit of its online customer-care, the customers could do the following;
Schedule a pick-up
Get a bill of lading
Find the nearest Dungan office
And calculate the entire cost of transportation.
The clients could mail Dispatch@dugantruckline.com for knowing about their dispatch related queries.
They could mail to CustServ@DuganTruckline.com and get instant updates about the status of their pending consignments. Get addresses and other relevant information about terminals from this page about the company.
Toll Free Number – 800-495-0014
Helpline Number – 316-616-9379
Dugan Trucking Tracking
The clients could check the status of shipment using their reference number or B/L number and get updates about their pending consignments in 1 to 2 working days.
Use below email ID to know the current status of Dugan Trucking or just give a call to the above customer care number.