CMT Container Tracking Online
|
In order to use CMT container tracking, customer will have to enter bill number, booking reference number or container number to find the status of shipment delivery. Container movement (Bombay) Transport Corporation of India (CMT) was founded in the year 1989. Initially functioning as the marketing agent of the Shipping Corporation of India Ltd, it reintroduced its new direct cellular service from India, it worked as the container service provider from Srilanka, UK, and other parts of Europe. Being part of services across Mediterranean, Far-east, and China, it has become an extra-ordinary service provider in the field of container service. As of now, it is the logistics partner for many distinguished companies in logistics. Literally, it has now become the most leading company in the field of supply chain management.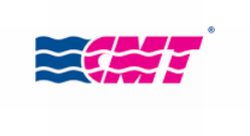 CMT Container Track
In order to know more about the status of CMT container shipment, you could use below track and trace option easily with the help of reference number or container number.
Services offered
ISES – This service began in 1994 as the first full- fledged container service giver and it's first vessel was named as "Lal Bahadur shastri v-001". The service first began with the frequency of 21 days and later became a fortnightly and then weekly service.  You could know about the details of services available on their web-page and avail the same as per your requirement.
IPAK –  As a swap or slot arrangement between Shipping Corporation of India and Mediterranean shipping company, it has exchanged 300 Teus of its space on ISES service for availing loading rights on IPAK.
INDFEX –  As this service was started for giving support to trade among India, China, and Far-east nations, later it extended the service to Bangladesh and Sri Lanka. To know more about this service, you could log on to its web-page (live mentioned above) and know more about it in detail.
SMILE GULF/Coastal service –  As the conception of this service was done to serve the intra Middle east zone, later the service patterns were restructured to fit to the requirements of coastal trade and it is now one of the best services available for moving coastal volumes from West to South India.