Total Transport and Logistics Tracking
|
Total transport and Logistics came in to existence in the year 1998. Paul Bennet-its founder-was a great visionary as he started this company from scratch and within a span of 14 years made it reach the peak of success. He made it the most trusted and fast-moving transporter within this time-frame. When it comes to giving extremely "personalized" services, "Total transport" would take the first position in Australia. Its secret of success lies in the fact that it has built up excellent rapport with its all clients. Over the years, this has contributed tremendously to build up its empire from scratch.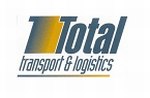 Highlights of its services
Linehaul- Its linehaul services cover the length and breadth of the country. It has daily movements from every capital city, covering all such routes by 45ft normal tautliners. Along with that, it makes use of 45 feet dropdeck mezzanine floor and drop deck B-double mezzaline floor vehicles.
Distribution in the local areas– Adding to its services through linehaul and perth rail services, it has introduced deliveries in the local areas and on-ward forwarding and services for distribution in the city and nearby areas.  Total transport has the specialization in making deliveries of groceries to the warehouses for their storage.
Pick up services from port and wharfs- It has excellent services for picking up cargo from the ports and wharfs.
Advanced warehousing- As it is part of every transportation to store goods for short periods, it offers the following services in those areas;
Warehousing of cargo in transit
De-stuffing of cargo
Pick and pack services
All the above services are available throughout the country in every port.
What is so special about Total transport?
Paul Bennet-the founder of this company-had realized the frustrations of clients, while he worked in the same profession for a period of 17 years before starting his own company. He knew well about the usual failures of transportation companies in delivering cargoes in time. Therefore, all the services offered by this company are personalized and through unique customer-care, it offers individual care for the concerns of all people, who hire its services.
What are the locations it covers in Australia?
It has excellent infrastructure at five depots in Australia, such as Adelaide, Brisbane, Melbourne, Perth, and Sydney. All these depots have advanced facilities for services inside the country.
Fill up the customer-care form
You could visit here and fill up the form and the company would get in touch with you.
Unique tracking
Total only gives the facility for tracking from the registered accounts of its clients. You need to create your personal account in its portal and keep tab of all your shipments through its network.