Bharat Motor Transport Ltd Tracking Solution
|
Bharat Motor Transport started its services at Bangalore and giving tracking solution online. Making rapid progress under able leadership of Ashok Garg, it grew rapidly to become a nationally reputed organization.  It has established its network and branches at every important place in India and due to this Indian Bank Association has extended its recognition to it for its outstanding place in the transport industry. It has a commendable fleet of 36 vehicles, including light commercial vehicles, trucks, containers, trailers. All these vehicles have national permit to carry goods and commodities inside the country.  Due to consistent endeavors in the last three decades, it has earned name and fame in the industry.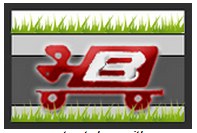 Highlights of its services
Relocation

– Bharat transport has the faculty to give great service, when it comes to shifting the household goods in case of transfer or relocation of your living accommodation. It gives maximum security to your personal belongings without allowing any slight damage to the goods in transit. It has the great capability to relocate you anywhere in India and Nepal.

Facility of portable home and lock and seal facility

 – To add to the above service, it also gives you the facility to keep your household goods under its protection as long as you want. To add to it, you might take the opportunity to "lock and seal" your household possessions to keep those protected from any further loss, theft, or damage.

Great "packers and movers"

– Bharat Transport gives latest in scientific safe-packaging of your household goods. You could remain assured that your goods would not sustain a single scratch when those get packed, loaded, and finally reach your destination.

Great container services 

– It has great container services for on-the-ground movement of goods and commodities. When you need economical but complex services for shifting and transportation of goods, its containers could give you a lot of benefits in terms of costs and related facilities in transportation.
Customer Care
Email 

– You could send email to ashokgarg@bharattransport.in, or info@bharattransport.in ,btcway@yahoo.com  inquiring about its various services. The customer-care would reach you soon.

Call its head office

 – For any other related queries, you could get to its offices by the following numbers,   080-2222-2277
080-2222-2288
080-3293-5728
080-4123-4074

You could call the mobile number 9341232035 or send a fax to 080-22222299. You would get reply from customer-care within no time.

Contact its branches

– Log on to Branchesl to know about the address and contact details of its branches. You could call or visit personally to get the services from the branch head.
Bharat Motor Transport Tracking
You could call 080-22222277 to get all the tracking related information however as of now there is no such online tracking facility available. But hopefully this kind of services will be started soon.