Thai Airways International Cargo Tracking
|
With rapid steps of modernization, Thai airways Cargo is transforming itself fast to become a world-class cargo service provider.  Take for example its temperature controlled transportation services are simply great in transporting all perishable goods in perfect conditions. To add to it, it has made complete integration of information technology with its services supported by extensive warehousing in all the cargo flights. It has brought very attractive customized solutions that meet the specific needs of its clients. As it has added consistently to the quality of its services and for this reason, it ranks among the top ten air cargo carriers in the world.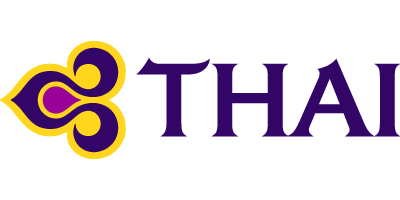 Thai Airways Services
Temperature controlled services for sensitive products – When you have the need for services for transportation of perishable goods, the temperature-controlled envirotanor container could carry all such goods without inflicting slightest damage on the conditions of sensitive materials. Such airport-to-airport services have great efficiency in carrying goods in the temperature between -20 to +20 degrees, which the products might need during shipping.
Express cargo delivery – Thai Cargo has always given great emphasis to two elementary things in cargo transportation, which are speed and dependability. It has brought in to existence TG Express cargo service, which matches greatly to the needs of its clients for speedy and reliable deliveries. When urgent deliveries of documents, medical and surgeries equipments, computers, films and news materials are necessary, TG express service could transport with great speed and efficiency. It gives assurances about guaranteed deliveries of materials at all important destinations.
TG Fresh service for perishable goods – This service is especially for parties, who need cargo consignments for perishable goods. Such services offered last for 90 minutes to 120 minutes. During this period, transportation of the consignments takes place. The best attraction of this service is its most competitive price range.
TG Kool service – When perishable goods are so sensitive that those decay within a short time, Thai cargo gives this super caring service for the transportation of such perishable goods within refrigerated conditions. Termed as 'TG kool service", this is in demand from the industries, which deal exclusively in perishable goods.
Super freighter service – As Thai industries need freight services for carrying transportation all across the world, this freighter service helps the companies with twin Boeing 747-400 cargo freighter air-crafts. Its services have stayed quick, trust-worthy, and economical in the freight services.  Besides this freighter service, Thai Cargo also specializes in transportation of vehicles to places allover Thailand and various parts of world.
Customer Care
Thai Cargo has a dedicated page of information for customer care. You could log on to http://thaicargo.com/Contact-Us.html and go through all the relevant information to contact its customer care for various purposes.
Thai Airways Cargo Tracking
If you recently used the Thai Airways services and wanted to check the status of cargo then use below tracking ool. just enter the 'airways bill number" or "house air bill number" to track consignments online.