Blue Maritime Line Ltd Tracking
|
Blue Maritime Line Ltd is an established entity in non-vessel-operating-container-carrier (NVOCC) company.  Being registered Company in Hong Kong; it provides its full-fledged services to many distinguished parties in the world. Literally offering A-Z in services in providing container-load and break-bulk cargo services, it could satisfy all the needs of the customers.  Over the years, it has created an more extensive network consisting of utilities for the people, who need consistent and reliable services in transportation and logistics. Moreover, its network with more than 100 agents all over the world could take care of the specific needs of clients with the valuable customized solutions offered by the company.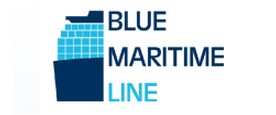 Blue Maritime Line Core services
Less-than container load –  In its less-than-container-load service for carriage of freight, it combines many utilities for the clients. Cost-effectiveness, assured handling of cargoes, and guaranteed deliveries of cargoes in time are some of the important feature in this particular service.
Full-container load service –  It has kept an equally effective service package for carrying the full-container load freight to different nations and locations. It has its crack team of professionals, who could take care of loading the containers safely and sending those to their destinations within perfect timing and precautions.
Over-sized cargo shipments –  Its containers for the over-sized cargoes are extremely efficient as those could conveniently carry odd and over-sized cargoes like vehicles and machinery. It makes sure that no loss takes place, while the over-sized cargoes get transported to the distant places.
Containers for perishable items –  It has under its possession refrigerated containers to ship and transport perishable items like food products, medical goods, and other such fragile items. The containers could keep the perishable items safe and damage-free for long period of time and make those reach the destinations safely.
Transportation of live animals –  When there is the necessity of shifting live animals, its team could handle the animals delicately and keep their lives secure without giving them any harm during transit. Till the animals reach their destinations, it remains the responsibility of the Company to provide them with best care possible.
Blue Maritime Line Customer Care –  It  could give every possible online customer-care. You could log on to the official website and get online tariff, bill of lading, and even the special rates. You could send your mail for making queries to info@blue-maritime-line.com and the customer-care representatives would get back to you with the specific solutions at the earliest.
Blue Maritime Line Tracking –  For any tracking related information, you could send your mail to info@blue-maritime-line.com with the mentioning of B/L number and the service representatives would give you the right status of your pending consignments within a short time.