TCLU Container Tracking and Customer Care No.
|
TCLU is the part of TAL international which is one of the biggest companies in the world, which gives excellent container service.  Way back in 1963, it had a humble beginning as the development of containerized trade began at that time. As of today, it serves every important shipping line in the world. The Company has an established network of 17 offices and almost 230 third party container depot facilities across 40 nations in the world. With a fleet of more than 2 million TEU of dry containers, temperature-controlled containers, tank containers, flat racks, open top containers, and other vital support equipments for containerized shipment of goods.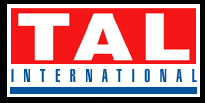 TCLU Services through containers
Containers for Dry Freight – When it comes to ship component parts, consumer staples, electronics staples, and apparel, Dry freight containers provided by TCLU could give immense service.

Temperature Controlled containers

–  The clients need not worry about shipping their perishable commodities as the Company could ship all such goods by its refrigerated containers.  Be it fruit, vegetables, or medicines, the temperature-controlled shipments could keep the things fresh for days or months.

Special containers

– When you have shipments of heavy goods, such as marble slabs, building products, and machinery, the special containers could give customized solutions for their shipments.

Tank Containers

– The bulk liquid products could get transported through tank containers. Companies prefer to ship liquid chemicals in the tank containers as such containers are absolutely leak-proof and convenient for transportation to distant places.

Chassis service

– Chassis is immensely helpful for transportation of containers domestically.

Container sales

– TCLU does sell containers, which it has preserved well through maintenance.

Logistical solutions

– The Company gives excellent logistical solutions, which it could get customized as per the necessities of the clients.

Offshore leasing of containers

– TAL international gives world-class leasing of containers to different parties for their sales, rental, and leasing requirements.
TCLU Customer-support-  You can go to the home page and click on 'contact us' on the left side of the web-page.  You could also call the offices from the mentioned numbers which is mentioned below:
Denmark Customer Care Number: +45-87-415333
New Zealand Customer Care Number:  09-9196523
USA Customer Care Number: 404-624-8240 / 404-622-1397
TCLU Container Tracking –  You could log into your account and track the pending consignments pending for deliveries at your location. For this, you could simply register your profile in its website.