Console Shipping Services (CSS) Tracking
|
Consolidated shipping service (CSS) is the shipping service provider with absolutely fabulous services. Being the NVOCC with the highest growth in the region, it operated on a grand scale in gulf nations and other parts of the world.  With its existing head-quarter in Dubai, its present Chairman, T.S. Kaladharan, has the most competent team of experts to head the company. Over the years, it has acquired high reputation for its expertise in shipping services. It could give the complete range of services in freight forwarding and other logistics services. For this, almost all term it as one-stop solution of the shipping needs.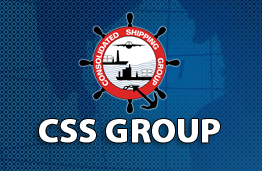 Unique Range of Services
NVOCC –    As a non-vessel operating common carrier, consolidated shipping is having all the renowned parties in its clientele.  Serving an impressive 1500 locations, it makes sure that its rates stay most competitive with plenty of space for every consolidated shipment on regular basis.
Ocean freight–  It has the crack team of professionals to handle movement of cargoes from any specific destination in the world. As its supply chain facilities have top ratings, the service provided by CSS has got really high rating.
Freight Management by air –  With its sophisticated and innovative air freight services, it is now able to provide complete logistical solution. To add to it, it also has the crack team of professionals, who could design intelligent and full-fledged solution for freight services by air.
Land transportation –  It has the most sophisticated fleet of vehicles to transport  goods and commodities on road. It could give such service at national and international places.
Packing and lashing services –   CSS group is also the leading service- provider for lashing and packing of industrial goods inside United Arab Emirates.  It could handle all the fragile items for their safety during the transportation.
Efficiency in multi-modal operations –   The integrated freight forwarding and logistics solutions designed by CSS could serve the needs of the clients to a great extent through the services available by air, road, and sea modes.
Best supply-chain solutions –  As it has located its supply chain solution at Jebel Ali, it has the great capability to work out solutions for reduction of loss and inefficiency in terms of time, inventories, and cost.
Project Management service –   It could even transport material and machinery to far-off and inaccessible areas, where no other transporter could think of carrying.
Logistics of heavy equipment –  It could even transport heavy equipments to distant areas, where construction of buildings and factories are taking place.
Console Shipping Customer Care Number
The clients could call to the below given number and talk to the customer support for getting help for any specific need.  The customers could take the full-fledged online help from the official website and various online supports are available at the bottom of the web-page.
Dubai Phone Numbe

r  +971-4324-8884

Bahrain Phone Number

  +973-1754-0106
India Phone Number – +91-80221-33011 (Bangalore)
India Phone Number – +91-11-4058-9900 (Delhi)
Email ID –
Console Shipping Services Tracking
You could check it by online tracking is available below. Click on 'track and trace' and you could track with the help of awb number. You could search for your consignment from air, sea, and warehouses. It would give you the latest status of your consignment in transit.