Posten Norge Tracking – Check Shipment Status
|
Check the Posten Norge live tracking that allow to check the status of your shipment. Find courier and parcel status with customer care number. Today the Posten is one of the best courier organizations of Norway. Widely familiar as Norway Post, it is the biggest employer in Norway with its formidable infrastructure and network.  Being a Nordic mail and logistics company, it develops and delivers important customized and full-fledged solutions for its clients from all over the world.  It has served its clients with the help of its 20,000 work-force, who work dedication and desire for delivering quality through the products of the company. Endowed with 1400 sale points in Norway in the shapes of post offices and post in shops, it offers products to its clients through two brands, such as Posten and Bring.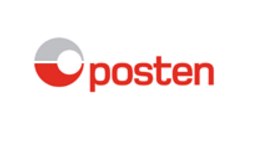 Posten Norge Tracking
Customers who sent parcel or courier using Posten Norge can enter the parcel or shipment number in below shown form and click on 'Search'. It will show the result of your courier on next page.
Customers can use tracking services of Posten Norge using this page.
In case if it's not showing the status of the parcel, then better drop an email to the customer support team at below given id:
Customer Care Email ID: kristiansand.kontaktsenter@posten.no
Services offered
Letter services –  With its complete range of letter services, it delivers stamps, registered letters, and cash on delivery services.
Parcels –  As parcels are important in the national mail service, Posten has elaborate arrangement and infrastructure for sending parcels around all the destinations.
Change of addresses –  It has integrated a system, where the senders could register change of address effectively and receive their posts without any inconvenience. The receivers could register permanent and temporary change of address and safe-keeping of post.
Philately –   It offers exclusive range of stamps from various nations for collection by the stamps lovers and helps the stamp collectors to nurture their interests.
Mail-box and P.O. Box – It offers mail-box and P.O. box services and facilitates them for receiving their mails without any inconvenience.
Customs –  It offers every facility for custom clearance. With its hassle free services, the senders could receive all the facilities for custom clearance.
Banking services –  As an organization, Posten also offers the banking services and the customers could enjoy all the banking related services without any inconvenience.
A-Z in services – You could take a glance at the web-page and know about all the available services that you could avail for your necessities.
Tracking –  Log on to its tracking page and track with the help of your tracking number. You could also download the tracking app in your mobile and track as and when you want. It is easy and convenient to keep you updated with the right status of your consignments.