Seaco Container Tracking Online
|
Easiest way for Seaco container tracking in order to find the status of shipment. Seaco is an established company in containerized shipping of consignments across the world. It has the high specification fleet that gives the opportunity to people to ship all types of important equipment. The decades long experience in the industry has given it knowledgeable employees, who could handle any logistics related problem. Moreover, the employees have the wide exposure to handle all customer related problems through their expert customized solutions. As its approach has always been simple and crystal clear, it has actively got itself engaged in various CSR projects all over the world. In the last decades, it has expanded its business network to more than 80 nations.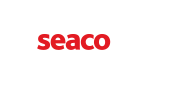 GE Seaco Container Tracking
There are two options to check the status of Seaco Container – either by logging to the official website or use below given tool.
You could also track the Seaco Container with your container number. The Seaco provided track & trace tool to check the status of shipment. This page would give you all information about your consignments pending in transit.
Seaco Products & Services
Re-marketing of containers –   As it has a big and miscellaneous fleet, it sells the used containers, which it keeps in excellent shape through maintenance.  Besides this, with its global network, it could offer various equipments to people, who need those most during emergency.
Leasing of containers domestically –  Seaco gives domestic leasing of containers in China and Germany. In German, it owns the domestic leasing business and as a Company, it is the major supplier of Swapbody container of that nation.
Global leasing –   As it began leasing of containers in the year 1960, it has now an unbeatable position for giving excellent customized solutions in operating lease and finance lease for short and long duration.  This includes both sale and leaseback deals.
3PFM Service –  With a number of years experience in third party container fleets, it could give service under asset management agreement. Through this source the owner of the container gets the full management of the container through outsourcing.
Seaco Customer Care –    It has dedicated customer-care page to serve the interests of the clients. You could log on to http://www.seacoglobal.com/contact/customer-services/ and submit online. The customer-care would revert back to you with specific solutions.
India Phone Number
Phone Number – +91-22-61790600
Email ID – india@seacoglobal.com