CAXU Container Tracking Online
|
CAI international Inc is the owner of CAXU container service. It is one of the top global intermodal freight container management and leasing Service Companies. As it came into existence in the year 1989 by the experienced people from shipping industry, it has continuously expanded its business line by giving leasing service by containers and rail transportation. Besides this, it also has added up investment banking as an added attraction to its business.  By maintaining best customer relationship management, it has strengthened its position and is now able to serve most satisfactorily on every front of customer service and increase financial returns to the customers all over the world.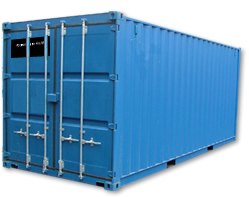 CAXU services details
Leasing of containers –

It gives highest satisfaction by leasing containers through flexible leasing modules. With a rich clientele numbering more than 280 customers, it serves them with utmost satisfaction. The Company has forever proven its mettle with a big range of lease products and inked satisfactory agreements with the clients to meet their demands on strategic, operational, and financing fronts. It has the stock of different types of dry vans, specialized containers, such as reefers, palletwides, roll trailors as well as swap bodies.

Offering prospect of investment through containers –

All its institutional investors have received offers from it to own assets and take the benefit of financial returns. It makes it possible by entrusting the management and responsibility of life cycle management of containers to experienced professionals, who ultimately bring large gains for the investors. It has shown the way that direct investment in containers is a lucrative investment opportunity for the prospective investors.

Services through container sales –

It is proficient in sales and trading of containers throughout the globe.  The prospective clients could buy used 20' and 40' dry vans, palletwides, and swap bodies.   The company has wide network of depots to give services for different types of pickups and drop off places to facilitate opportunities of leasing by one way.

Special equipment's –

In order to carry specialized cargo, CAI offers special equipments like dry van containers, rail cars, refrigerated containers, and other specialized equipment.
CAXU Customer Care
It meets the demands and inquiries from its customers in two different ways, such as unit inquiry and customer login.
Customer login- The customer could log on to his registered account in the website and enquire about anything. He could make a request and book for a particular service.
CAXU Shipping Container Tracking
The client could check the status of CAXU shipping line using beow tol and track with the help of his container reference number.