HDS Lines Cargo Tracking Online
|
Being a independent company and cargo carrier, HDSL Company also known as HDS Lines has taken the hard task of meeting the increasing expectations of its clients and giving them top-end customized solutions for their needs for logistics. With its strong infrastructure, skilled, and efficient work-force, its staff works round-the-clock to make sure that the clients get only the best in true terms of service. As a Company, it has forever striven to excel as a service provider. It has extended its services to far-off areas like Far-East Asia, East Africa, and Persian Gulf and in the entire Indian Sub-continent. The customized services provided by it have always stayed unique, which are not available from any company in the world.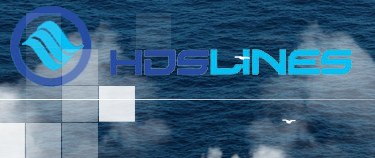 HDS Lines Service
With this great service it connects Persian Gulf with Central North China Korea, Taiwan, which are the places located in East and in the West it connects the Persian Gulf with Singapore and Malaysia.
Specialized Service
With this special service, it connects Persian Gulf with Pakistan and Singapore in the East. In the West, it connects Pakistan, Malaysia, Thailand, South China, and Singapore with Persian Gulf.
SAS Service
By this unique service, it links Persian Gulf with Kenya and Tanzania in East Africa in southern part of the world and in the north; it connects Tanzania and Kenya with Pakistan and Persian Gulf.
Competitive tariff
Although it offers great services the tariff charged by this Company has stayed till date most reasonable. It does not charge exorbitantly to its customers as a part of its policy.
Extensive warehousing
It has strategically located its warehouses to store the consignments in safety without any chance of damage. The warehouses are scientifically equipped to store the things for longer duration.
HDS  Customer Care
As it has fine system for making communication, the customers could log on its "contact page"  and take down the address, email ID, and other things for making communication for queries and getting suitable solutions for their needs.
Customer Care Number – +98-21-26100737-8
Email Address:
HDS Line Tracking –   If you wanted to know the tracking of HDS Line Container then you can check the status with the help of freight number / Bill number or container number. It would give the exact status of your cargo waiting for arrival at your doorsteps.