Echo Global Logistics Online Tracking
|
The Story of Echo Global Logistics  all began in the year 2005. The objective business was simple; it targeted to take the complexity out of transportation business. As it kept striving in the last ten years, its endeavors and initiatives resulted in excellence in services with unmatched features. It has all the customized solutions to make logistics a simple task, which would completely spare the clients from the headache of logistics. To achieve this, Echo resorts to simplification of the entire process of logistics that would form unique customized solutions for logistics. To make it possible, Echo has created technology that would work like magic with the needs of clients.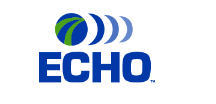 Echo Freight Services
Less than truckload (LTL) services – It has the optimized solutions for transportation of consignments for less than truckload carriage. It makes sure that its customers get fully integrated and customized services in less than truckload (LTL) and it could give the clients the chance to avail online quotes of prices.
Truckload services – Its truckload services have equal brilliant features as the experts in its team give the clients exceptional deliveries by managing size and scale, real-time location, information about capacity, and GPS technology.
Intermodal service through rail – Intermodal transportation through rails is much more cost-effective. As trains consume one gallon of gas for moving a ton of freight for almost 500 miles, it gives almost 400% cost saving to the clients.
Best international services – When you have needs for international transportation, the international shipping experts in its team could guide you to get the best solutions for their needs.
Small parcel service – It has tie-ups with FedEx and UPS for giving the best of service in delivering small parcels at various important locations. Even you have small needs for sending the parcels, you get all the attention and help, which usually the most renowned parcel service agents give to their customers.
Specialty services – When standard modes in transportation and services do not meet the needs of the clients, Echo makes use of different technologies to make the process uncomplicated with its unique solutions. Its specialized procurement services have the unique features to make sure those clients' transportation need get solved easily.
Customer Care For any customer care queries, you could send a mail to info@echo.com or  call 1-800-354-7993. The service representatives under customer care could give you best solutions for your needs. Be it tracking, rate quotes, or delivery of materials at your door-steps, its representatives would right come there to help you.
Echo Global Logistics Tracking
The company given tracking solution that enable you to track from your registered account about the status of your shipment or just use below tool to check the status of your freight at one click –