Ceva Logistics & Transport Tracking Online
|
It was only a merger of two organizations that created Ceva Logistics services. TNT Logistics services and EGL Eagle Global Logistics joined hands under one roof to form Ceva and develop it as a major logistics provider. Unbelievably, their network has spread across the world and now it delivers inside 170 nations. As a global service provider in logistics, it has specialized acumen to serve the specific needs of its customers. It has served important parts in industries like automobiles, tires, technology, consumer goods, retailing, industrial, publication, energy, aerospace, and healthcare. Engaging more than 44,000 people in the network of its service, it takes every possible step to serve its clients across the globe.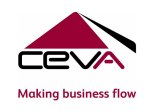 CEVA Logistics giving the best in services
Logistics – It offers best services in contract logistics, which offer expertise for top solutions in logistics with specific aim on reducing cost. Such contract logistics have special utilities that help in serving the specific needs of wide range of clients. Be it specific "pick-up" service for component of an automobile giant or delivering important consignments in the warehouses, it has designed best solutions for every type of industry. Besides this, it also gives premium services in aftermarket services, inbound logistics, lead logistics, manufacturing logistics, and outbound logistics.
Top end-to-end solutions – When the clientele have needs for end-to-end solutions, CEVA has great expertise to deliver the same.
Best in Freight Management -Besides this, it also has the best solutions in freight management. Delivering through various modes in transportation like surface, air, and sea, it delivers the consignments in perfect timing.
Unique capacity to serve the exhibitors – No other logistics provider could provide the needs of building materials to the exhibitors than CEVA Logistics services. It has got unique capacity to make the building materials for exhibitions reach at the destinations, where grand exhibitions take place.
Specific Services of CEVA
CEVA has special capabilities to deliver in time and perfect shape without inflicting any damage on the consignments. Let's see its applications to perform in the key result areas;
It applies scientific operation management to deliver the consignment in time.
With scientific management, it has developed best sustainability in its operations.
It has unique system to provide security to the goods in transit.
It adds great innovation to its services through the best in technology.
Customer Care–  You could call its director-sales, Mark  Bristol in the number +44(0)121 782 8888 and make him aware about any related query about logistics. You could send a mail to mark.bristol@sevalogistics.com  and get a reply about the solution. This is the only company to stay in direct touch with clients. as
Tracking-In order o track the Ceva Logistics you can use below tracking tool to check the status of your shipment which is available on the right side. Enter your consignment number besides the CEVA TRAK and get the status of your consignment instantly.