Posta Moldovei Tracking
|
Wanted to check Posta Moldovei tracking, then enter the tracking number in order to check the status of courier in real time.  As a state enterprise, Posta moldovei was founded on the 1st April, 1993. As a separate entity from postal communication, this became a national operator recognized by Ministry of information Technology and Communications. As of now, it has become the largest operator in the Republic of Moldova. With a network spread across the nation having 1146 offices and postal agencies, it operates with 37 branches. With this impressive network, it serves around 1527 locations in the nation. As its services have highest orientation of technology, it offers complex solutions in logistics and supply chain management. The services designed by its advanced technologies are only the best in the industry.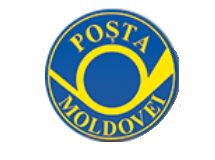 Posta Moldovei Courier Tracking
Customers can use below live tracking tool with the help of your parcel number or tracking ID. Just enter the details and click on 'Submit' button, it will show the status of your courier.
You could call (22) 27-00-44 or (22) 55-55-59 and get all the desirable information regarding the position of your consignments through telephonic conversations with the customer-care executives.
There are other courier companies available in market like Global express courier and Red Express Courier offering similar services.
Glance at its services
Postal Services –  It has three types of postal services, such as letter post, parcel post, and speedy delivery of correspondence through EMS.
Financial services –  As financial transactions have soared with the introduction of ecommerce activities, Company has introduced host of financial help tools to help its customers in their businesses. Various services like money transfers, payment of pensions, collection of payments, and issue of financial means help its customers in getting timely help.
Business solutions-  When business is tough, the business solutions offered by this organization are really effective in rendering help to the clients. The company offers two types of services, such as direct mail service and correspondence with discounts.
Other attractive services- With the above services, it could offer other attractive personalized services like issue of personalized stamps and other ones.
Excellent warehouses- As this organization has the large operations inside and outside the nation, it has set up warehouses, where it could keep the consignments without inflicting any damage on them.
Integrated solutions for different needs- It has tie-ups with various organizations across the world to make faster deliveries at various locations in the world.