Jebel Ali Port (Dubai) Container Tracking
|
As Jebel Ali comes 35 kilometers southeast from the city of Dubai, this is the famous port city with all modern facilities for shipping. The Jebel Ali Port Container is widely known for shipping large container all over the world. It is the port that most often gets visits of ships from United States Navy. As a free trade zone, this port city offers exclusive privileges to companies. Those include exemption from corporate tax for time period of 15 years, no import or export levies, free currency options, and easy procedure for labour deployment. Known as the world's 9th busiest ports, Jebel Ali is now beehive of commercial and military activities.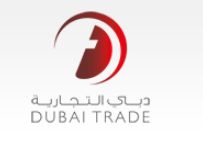 Jebel Ali Port Services
Biggest Container yard – Jebel Ali sits upon three million square metres, which is exclusively for the placement of containers. Along with containers, Jebel Ali also has enough space for keeping cargo and for this it has dedicated 19 thousand square metres of space and 12 large sheds. Every shed has the size of 90.5 square metres. Besides this, it also has the 960 metres of open storage for the storage of different types of cargoes and other things.
Access to expressway system – This port has the access to Dubai Expressway system and village of airport cargo. The cargo village offers great facilities for handling various types of cargoes. With commercial trucking services available between port Jabel Ali, port Rashid, and the rest of UAE, it serves with container service and general cargo shipments on regular basis.
Highest shifting of Cargoes –  Jebel Ali port is one of the flagship facilities of DP World and it handles almost 8 million TEUS of cargoes every year. Ranked as the 7th biggest port in the world in the year 2007, it has achieved outstanding success as a port in UAE.
Complete integration with information technology –  Jebel Ali has made all its operations computerized. Literally, it makes information available just at the click of the button of mouse of the computer. The customers could get updated information about tracking of cargo and other shipment facilities available through containers. The port authorities make all such information available about the infrastructure and facilities.
Jebel Ali Port Customer care – The customers could get almost all information available just at the click of the button of mouse with the online care extended by Jebel Ali port. For this, the customers could log on to http://www.dubaitrade.ae/ja-terminal-1 to get information about its three terminals. By mentioning dates of shipments, the customers could get information about the available vessels from the port in the coming 7 days time.
Customer Care Number
+971 4 812 6777
+971 4 4339333
Email ID
Tracking of Jebel Ali Port Container – The customers can check the status of container shipment using below Jebeli Ali Aport tracking tool that allow to track and trace at one click.  Customer can track the containers with the help of their container numbers. They could get the most updated information about the pending arrivals of consignments immediately.