MarfretMarfret Container Tracking Online
|
The year 1951 saw the formation of a giant in container and shipping service-Marseille-Fret.  In the subsequent years, the Company grew from strength to strength and as of today, it has the capacity to reach any part of the world with project cargo. As a matter of fact, it has now moved on to provide the service of ship agency for different companies. It operates the vast network, which has allowed the formation of very important cross-trade activity. Due to its formidable shape, it has an outstanding turnover of 201 million Euros in the year 2012. With this, it has achieved an outstanding position in the world market.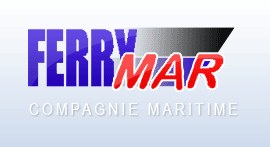 Marfret Services
Reefer Containers – Be it any type of perishable thing, the refrigerated containers could take those to any part of the world without allowing any damage to it. The service through refrigerated containers has great utility as it keeps the perishable consignments fresh for days.
Over-sized containers –  Be it machinery or extra-large vehicle, Mar-Fret could carry it by its special containers for those items.  At the same time, it also makes sure that the over-sized items do not sustain any damage during transportation.
General containers – Mar- Fret could give its service to carry general cargo by its standard or general containers. Such containers with forty feet length are also available in different heights. For the purpose of transportation of general goods, such general containers could offer great utility in carrying general goods.
Dry Van Containers –  These containers have expanded internal width and could give hassle- free services for carrying pallets. Such containers could give great services for Australian and European pallets.
Open containers –  Although new to shipment of cargoes, such containers do not have side panels and roofs. Exclusive for the cargo, which need more space than the usual cargo these containers offer great services for unique type of cargoes.
Fluvio Feeder service –  This exclusive service is useful in redefining the services for ports and reposition the tools for better transportation.
Ferry Mar –  This unique service is available between two islands.  The Company transports trucks, containers, trailers, pallet, construction machinery, and other utilities between islands.
Ferry Mar Customer Care –  You could log on to the official page and fill up the online form and submit with customer-care and get contacted by the service representatives as soon as possible.
Customer Care Number – 05-9038-1084, +33-491-569-100
Email ID – ferrymar@marfret.fr
Marfret Container Tracking –  If you sent any shipment using Marfret container service then you can track with container number. You would get the latest status of your pending consignments.